Kitty Rika's Author Page!
Hi! I'm Kitty Rika!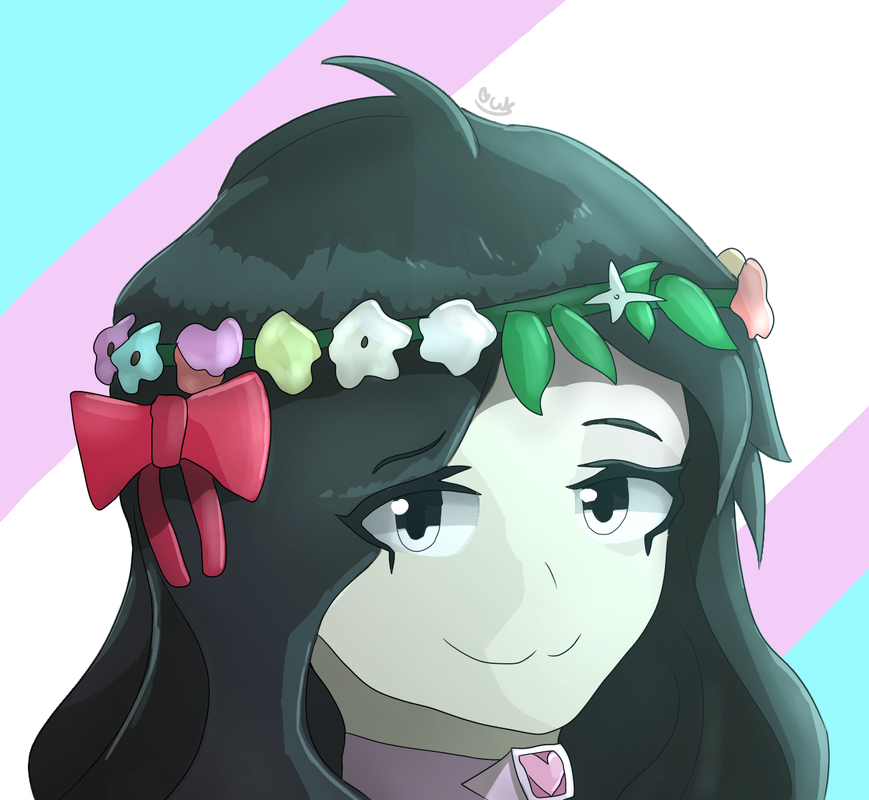 Helloooo!!! I'm
Kitty Rika, a high-school girl with a penchant for writing and drawing! I joined the Backrooms Wikidot on 5/24/2021.
If you couldn't tell by my article theme, I am a proud lover of everything cutesy and sweet! My main hobbies are writing and drawing, which of course I do quite a bit of here! I also am very into astronomy and I do my fair share of gaming~
The games that I frequently play are:
- Minecraft
- League of Legends
- Brawlhalla
- Civilization VI
I also dip my toes in all sorts of creative ventures. I've written poetry, animated, and even created my own game! I have also created several webcomics and novels. My current project, Witch Boy Myca, is at around 130,000 words as of right now. However, my main focus these days is the Backrooms Wikidot.
Despite my shyness in real life, I'm very sociable online, so if you ever join the Backrooms TS Server, come say hi! I'm always happy to lend a helping hand or a word of advice to anyone who asks. Nothing but positive vibes here! I'm always looking to make new friends. Despite my relative newness to the community, I'm looking to make as much of a mark as I can and better the Wikidot in as many ways as possible. Here are some of my assorted works!
The Blue Knight Series
Pages related to the Blue Knight!
---
The Bunker Springs
"𝐈𝐭'𝐥𝐥 𝐬𝐭𝐢𝐥𝐥 𝐛𝐞 𝐲𝐨𝐮𝐫 𝐥𝐨𝐯𝐞𝐥𝐲, 𝐜𝐮𝐭𝐞 𝐡𝐨𝐭 𝐬𝐩𝐫𝐢𝐧𝐠, 𝐚𝐬 𝐥𝐨𝐧𝐠 𝐚𝐬 𝐲𝐨𝐮 𝐝𝐨𝐧'𝐭 𝐫𝐞𝐚𝐝 𝐨𝐧."
---
Stormstone Keep
"I crave a human name. A beautiful name. Please come and give me one."
The Crimson Family
Pages related to Coran and the Crimson Family!
---
The Redlands
"Do not look outside."
---
""I told you, I will do absolutely anything to keep you safe.""
Standalone Articles
Pages without a connected series!
---
Earth

Earthjump Studios
"Who am I, then? Why, I'm your old friend. The one your parents called imaginary. Didn't you recognize my voice…?"
---
The Tavern of Thanks
"Say, have you ever beheld the beauty of a spoon?"
The Masked Maidens
Pages for the Masked Maidens GOI and GOIcon!
---
Corpse Lake
"We found the veins."
---
The Cabalistic Catacombs
"Level 204.1 is an ancient catacomb, built by the same archaic society that crafted the now-ruined temples strewn about the landscape of Level 204. "
---
"See you soon, Kimiko."
---
" I breathed fire into my voice, igniting it with passion and a sonorous song of magical flame."
---
" I grit my teeth and heaved my arm forwards with all my weight, ripping into the fabric of reality with my claws and igniting my fingers with the friction."
---
"This letter should arrive to you via a bird-like entity called a Masked Messenger, or, as the M.E.G. may call them, Entity 182."
---
"[[NOTE: THIS EFFECT PERSISTS ACROSS ALL DIGITAL MEDIUMS. ALL PHOTOGRAPHS OF ENTITY 126 ARE TO BE REMOVED IMMEDIATELY AS OF MARCH 1ST, 2021.]]"
The Children of the Void
Pages related to the Children of the Void, my canon in collaboration with Beep Bot!
---
The Petrified Garden
"Our only hope is that, alone and petrified, we will not disappear as Architects of a failed project."
---
The Fading Islands
""Bright purple eyes endlessly watch the settlement of Domum Terra from beneath the waters."
---
The Sunken Submarine
"The Great Observer simply observes."
---
The Warrior's Trial
"To survive in The Backrooms, you need to be strong.
Strong enough to achieve what you set your mind to, no matter how grand or insignificant that goal is."
---
"Out from the forest come the climbers…"
---
The Main Page for the Children of the Void!
---
"That brief halcyon of temporary happiness, the paradisal second, the idyllic dream, the beautiful green sky before a tornado, the light before an angler fish's jaws, it would stay with him forever in memory."
Fanart Section!
Thank you so much for the wonderful fanart I've received of my characters!
By HalloImEddie from the Backrooms TS Server!
By SoyDeans from the Backrooms TS Server!
By GuppyCatto from the Backrooms TS Server!
By ArgonMighty does not match any existing user name!
---
By ~
Kitty Rika
.
page revision: 37, last edited:
18 Nov 2022 14:23