Had86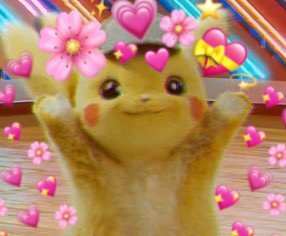 Hi, it's had86! I go by Had, my pronouns are she/her, and am an author on the Backrooms wiki!
I really enjoy writing levels, and hope to become a staff member once I write enough (which would be awesome). I adore the original backrooms concept, and it is great to watch this wiki grow as more and more talented authors create new entities, levels, tales, and ideas. I've written quite a few successful levels, and the one I am probably the most prideful about would be the machiya-themed level 178 that someone already created a sublayer for! I can also rewrite pages, especially ones that are mostly downvoted. I have a Tumblr, but there is no backrooms content on there, really: https://childoftheimpossiblerevolution.tumblr.com/
Pages I have written are below, and I will continue to add more pages as I keep writing.
Entities
"the coach" and "the tutor" coming soon!
"joke entity stephen" coming soon!
Tales
"The Way Out" canon and tale series coming soon!
---
About Me:

Hi, I'm an author on the Backrooms wikidot and in real life (well, I hope to be soon). I'm a pan Canadian teenager fluent in English and somewhat in French, German, and Japanese who really enjoys writing, politics, sketching, and lots and lots of garlic knots. Most of all, I love reading and creating, and hope to be a published author one day, preferably in the sci-fi or cyberpunk genres. I consume a lot of anime and manga, especially seinen and cyberpunk/sci-fi (my personal favourites are Berserk by Kentaro Miura, Seraph of the End by Takaya Kagami, and D. Gray Man by Hoshino Katsura). I may have personal favourites, but comics and manga in general are great, and I hope that if I keep drawing and improving, I may be able to become a professional in comics one day. I have too many WIPs to count, but the thing I am most proud of is a dark fantasy sci-fi seinen that I am progressing on fantastically! I love worldbuilding, character designing, and coming up with sub-plots for this thing, especially since it means I can experiment and mess around with certain aspects of this comic that I can't do with other WIPs. Hopefully, I can accomplish my dream of becoming a somewhat well-known author one day and go to my dream university, the University of Toronto!
Hit me up if any of y'all want to chat or hang out!
page revision: 11, last edited:
19 Apr 2021 22:33